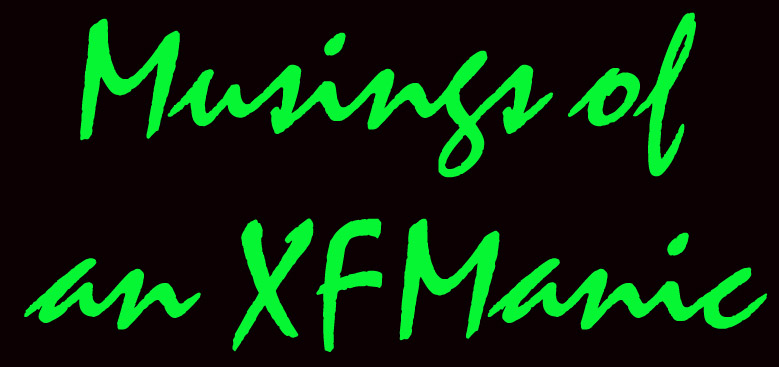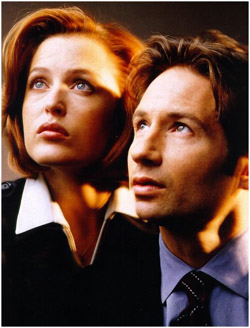 These are essays regarding my views on many themes approached by the best science fiction show currently on television. Editorial writing is what I studied in college, so I am using it here.
Remember that these are my personal opinions and do not reflect that of the show, producers, Fox Television or any of its millions of fans. Please send comments if you agree, disagree or want to state your opinion. I would be happy to display them on this page. Think of this page as the "Editorial" section of my web pages, so opinions, gripes or praise are highly acceptable. Okay, so read on!
---
This is my personal take of the overall appeal of the show to the masses. This was it's own separate page at one time, but I'm including it here.
---

This one attempts to tackle this highly controversial issue of the show, and truth be known, I am certainly for romance. I definitely *expect* comments for this one, whether you agree or not. Please send them!
---

This tries to tackle the inner workings of the enigmatic Dana Scully, and why she acts and thinks the way she does. An addition to the "Dana Scully" statistics page.
---

A look at why Mulder acts and thinks the way he does. An addition to the "Fox Mulder" statistics page.
---

An overview of Season 7, both the good and the bad, and the possible factors for such an up-and-down season. Also, a look forward to Season 8 and all that entails for our heroes as well as the fans.
---

An overview of Season 8 as the series copes with one of its main stars missing for half of the season. Also, new characters are introduced, an old one dies and the final scene is highlighted.
---

So what have you been watching since the show ended? In this little essay, I let you know what I've been watching lately and recommend a couple of shows that give a slight hint of the X-Files influence.
---
Please use the "Back" button on your browser.
HTML Page Design & Copyright © XFManic, 1999, 2000, 2001, 2002, 2003, 2004
This is an unofficial fan site. It is not sponsored, licensed, or approved by Chris Carter, Ten-Thirteen Productions and the Fox Network. No copyright infringement intended.